Welcome to Garawen, a different kind of marketing-communications agency!

We know that you have a myriad of marketing and PR companies to choose from. That's why we take a radically different approach: we make a highly efficient and effective marketing department available to you - at a fraction of the cost of a fully staffed Marketing department (because you will need more than one professional to manage the diverse disciplines required in today's marketing world...).

Specifically designed for tech driven companies in the media&entertainment industry, a team of high-end Marketing professionals, each specialized and highly experienced in their respective field, offer a perfectly integrated package of services, individually tailored to your particular needs.

Get the full marketing department you need - for a fraction of the cost.
Systematic Analysis It's a matter of logic: Every company is special and different; hence, every company needs a tailored marketing approach. That's why we take the time for a thorough evaluation and assessment of your particular needs, instead of imposing a generic standard package on you.
Taking all aspects of your company into account, we pay attention to detail, and make sure that your brand, values, vision, and every other element important to you is considered in the plan we devise for you.
Crystallizing your particular needs.
Marketing Strategy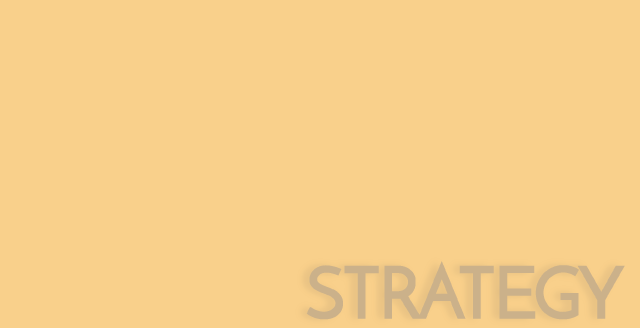 It's a matter of accuracy: The best marketing strategy is based on a comprehensive messaging package. We distill and elaborate a unique core message (USP) for your company, products and services, and create a viable action plan - perfectly tailored just for you.
A well-thought-out strategy for your marketing and communications (marcom) efforts will work in the long-run and deliver tangible results by increasing revenue and gaining market share - or simply put: to grow and reach the next level.

Let's design certainty for your future.
Marketing Communications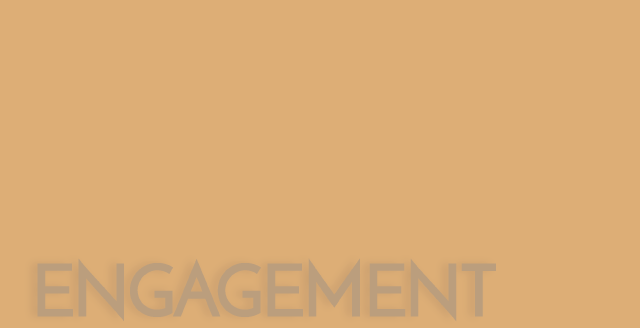 It's a matter of consistency: If performed continuously, professional and well-organized Marketing Communications (marcom), utilizing all marcom channels available, helps your sales department to generate leads.
Highly targeted communication with potential customers regularly helps to increase brand awareness and builds trust in your competence and expertise.
From press releases, to social media, articles, case studies, white papers, newsletters, e-blasts - there are many ways to educate your target market through engaging content.
Actively shape the perception of your brand.
Diligent Execution It's about time and dedication: Nimble and skilled conversion and implementation of daily marcom measures takes time. Let us initiate and supervise marcom efforts on a regular basis for you.
While working closely with you on a daily basis, keeping you in control of everything that's happening, you can focus on what you're best at: inventing and developing new and improved products and features.
We can help to get your marketing machine rolling - on a regular basis and consistently.
Professionally implemented - continuously.
Choose the package you need.

A Brand Refinement is like a luxury package for professional car detailing:
it's the all-inclusive treatment that embraces all components, inside and outside. At the end of the process your brand will "sparkle" in new glory - and you will possess a well-founded business strategy, based upon consolidated findings discovered in the process.
This strategic business plan eliminates the "what if's?" and closes the gap between "we might" and "we will". With an explicit plan of what's going to come in upcoming years, you will be able to achieve your goals quickly and be prepared for all possible curve balls the market or your competition may throw at you.

But you can easily scale the package down to whatever you deem necessary. All components are important, but each one can be established individually, if required.
Either way, always only pay for what you need.
How does a Brand Refinement work?
Over the past 15+ years, I've developed a dedicated process I call
"Brand Refinement"
. In short, this distinct modus operandi takes every relevant aspect of your business into account and analyzes all components thoroughly.
The result is comprehensive in-depth overview of the status quo of your company, providing the optimal starting point to uncover new opportunities to grow your business, expand your reach and gain market share (or conquer new markets altogether). At the same time the results of the analysis allows for creating the perfect messaging package - ready for the use in future marketing activities.
Learn more...
Analysis, scrutiny, and sifting.

Getting things in order and delivering tangible results.
Why working with me is different.
Taking a radically different approach than most business consultants I know, I don't just "treat symptoms" and slap on a coat of paint. I start at the roots and look at the whole picture. Only with a thorough understanding of all relevant factors I can forge a promising plan that enables you to conquer the future – and be prepared for every curve-ball the market might throw at you.
Learn more...
Internationally experienced.
Pushing the limits - mine and yours.
Unbiased and never judgemental.
Over the past 15+ years I was fortunate enough to support numerous companies with creating a vision, and help making that vision become reality.
My clients are as diversified as they are different: from start-ups, to small and mid-size companies, to big global corporations.
From technology companies, to service providers, to manufacturers – I've worked with companies of every possible form, shape and color, and around the globe.
But regardless of the field of operation, size, or revenue of my client, I always apply the same diligence and accuracy in everything I do - while never being judgemental.
Due to discretion, I never talk about current clients - but I can name some previous ones:
Testimonials
I've known Catrin for many years now, and she's always proven to be attentive and well-considered. Yet, she thinks outside the box and finds innovative ways to improve things effectively.

With an outstanding ability to tactfully gain a profound understanding of company internal processes and conenctions in a very short amount of time, Catrin is able to immerse quickly and skillfully.

Catrin is a business-savvy professional who has unusual input and always comes up with fresh ideas. I also appreciate her honest, straightforward personality – that she combines with a lot of energy.

The meaning of GARAWEN [ga:ra:'wen]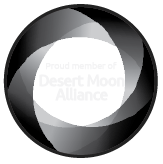 Time and time again, I'm being asked for the meaning of "Garawen". The answer is not a secret:As a pure-bred German, born, raised and trained in Germany, I felt it'd be appropriate if the name of my company had German roots as well. The Proto-Germanic (or old High German) term Garawen has a multifaceted meaning:
"to prepare, elaborate, execute, finalize, or achieve"
. Since this embraces pretty much everything I do - and how I do it - I thought it fit well.